Gallagher's Farm Market
4 January 2012
No Comment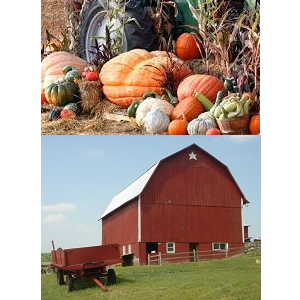 Gallagher's Farm Market
7237 E Traverse Hwy. (M-72)
Traverse City, MI 49684
231-947-1689
www.gallaghersfarmmarkettc.com
The best of what Leelanau has to offer, Gallagher's Farm Market and Bakery located 3 1/2 miles west of Traverse City on M-72 has it all. The abundant assortment of fresh fruits and vegetables in the outside market only hints at the unique inventory contained inside. Gallagher's not only has a great selection of seasonal produce, but also boasts an inventory of specialty foods, beverages, candies, and gift items. Completed by an assortment of baked goods and Gallagher's own homemade line of jams, jellies, salsa and mustard, the variety caters to the needs of locals and visitors alike.
A family owned and operated business for 36 years. The Gallagher family and staff invite you to browse their market and look forward to your visit
And, the experience doesn't stop with shopping. Allow a little extra time to make memories by bringing your family and friends to visit the goats, chickens and pigs in the barnyard, or in the fall to pick their jack-o-lantern right out of the pumpkin patch. Seasonally, enjoy your pumpkin donuts while watching cider making in an old-fashioned cider press or wandering through the corn maze. Be sure to grab your camera to take pictures of yourselves posing as farmers.
Open June Through October
Hours July 1 – Labor Day
8 a.m. – 8 p.m.
Otherwise 8 a. m. – 6 p.m.
Owners – Sid & Maria Lammers
gallaghersfarmmarkettc@gmail.com
---
.